FIFL
FIFL, French Institute of Foreign Languages is an International School of Foreign Languages where, French , German , Spanish , Japanese , Chinse ( Mandarin) and English are taught according to the European Framework of Reference for Languages (CERF). Our courses are  administered by Alliance Française(French) , Goethe-Institute ( German) , Instituo Cervantes ( Spanish) , Bangalore Nihongo Kyooshi-kai( Japanese-JLPT), Steering Committee for the Test of Proficiency- Huayu( Chinese-TOCFL).  All these committees or Institutions are under the direction of their Ministry of Education.
We offer a wide range of courses open to people of all ages, from Monday to Sunday throughout the year. Whatever your motivations and your ability are ,you will surely find a course that suits you.
Our Vision:
We are looking forward to become a global network of independent language training centers. Our goal is to fulfill the diverse needs of our customers. This is accomplished with services and products on multiple platforms, delivered virtually and in classrooms.
FIFL Method
Our method consists of teaching in small class sizes , smart boards and a friendly environment ,so that you overcome hesitation and learn by speaking from day one.
E-Learning
E-learning with FIFL
Benefit from a variety of flexible e-learning language courses and improve your language skills at your pace, according to your needs and from wherever you want.
Our tailor-made FIFL e-learning modules allow you to learn whenever and wherever you want 24 hours a day, 365 days a year. 
Learning language online has never been easier.
Improve your skills with our FIFL-e-books, that are created for you personally by our trainers. Accommodate your schedule and your needs by meeting your language trainer in the virtual classroom for face-to-face lessons. Our e-learning module provides interactive training units that fully adapt to your current level of knowledge.
Principles of FIFL Method
Our trainers  are requested to:
use the target language at 85 percent during the class because students learn by hearing and speaking.
conduct 70 percent of lessons orally with book closed.
teach useful structures rather than just words.
correct with car
build on student's knowledge
give exemples not theories.
encourage creative suse of language.
address individual needs of the students
teach structure through functional situations.
Our Trainers
FIFL trainers are highly motivated, experienvced and professional. The team comprises Native speakers and Inands. They are all expert in the Common European Framework of Reference for Languages of the European Council (CEF).
Director's Message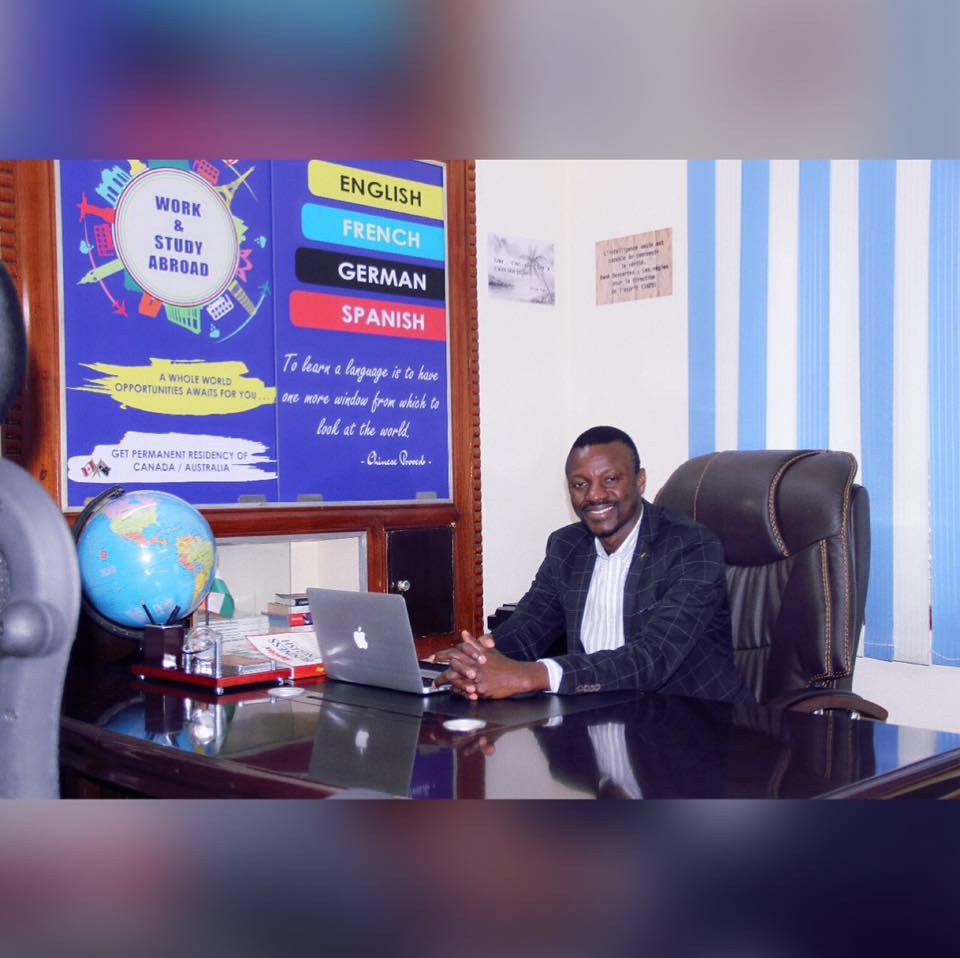 Mr. DIABATE YACOUB
Director of French Institute of Foreign Languages